Profile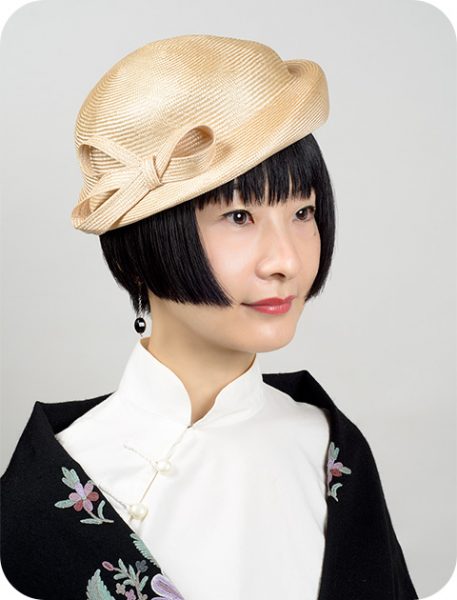 盆栽研究家
川﨑 仁美
かわさき ひとみ
1980年京都生まれ。高校3年生から盆栽雑誌のナビゲーターを務める。その後独学し、2002年より「現代盆栽」を主宰。
「日本盆栽-小さな巨木」をキーワードに国内外で盆栽の講義・キュレーションを行う。
2009年より『日本盆栽大観展』(京都市勧業館/11月)の広報・解説ツアーを担当。
10年間のフィールドワークを経て京都工芸繊維大学大学院に入学、2012年修士課程修了(工学修士)。2013年学芸員資格取得。2017年後期博士課程単位取得満期退学。
2014-2015年、米国 エドワード・C・ジョンソン財団(フィデリティ証券)の奨学金を得てアメリカ、イギリスに園藝留学。各国の園藝技術・思想・運営を学ぶ。
Googleの美術工芸アーカイヴ「Google Cultural Institute」盆栽項の監修&執筆(2016)、京都盆栽大使(2017)、京都造形芸術大学非常勤講師(2017-2018)、
『京都新聞』コラム「現代のことば」隔月連載(2018−2020)。横浜 春風社より著書を刊行予定。
奨学金

Edward C. Johnson Fund (Fidelity) 米国 2014

留学

アメリカ「ロングウッド・ガーデン」、イギリスではナショナル・トラストに所属し、「ヒドコート・マナー・ガーデン」、「キュー王立植物園」、「シシングハースト・カースル・ガーデン」で研修。
LONGWOOD GARDENS: http://longwoodgardens.org/
The National Trust: http://www.nationaltrust.org.uk/
Hidcote Manoer Garden: http://www.nationaltrust.org.uk/hidcote/
Royal Botanic Gardens, Kew: http://www.kew.org/
Sissinghurst Castle Garden: http://www.nationaltrust.org.uk/sissinghurst-castle-garden/
KAWASAKI Hitomi is currently in charge of public information and commentary tour organized by Nippon Bonsai Taikanten, one of the largest bonsai exhibitions in West Japan, which is annually held in November in Kyoto. After 10 years of fieldwork, she has entered Kyoto Institute ofTechnology and is now studying bonsai in the doctoral course from the standpoint of Japanese art. She is slated to publish a book on her study from Shimpusha Publishing located in Yokohama city, Kanagawa Prefecture.
Born in Kyoto in 1980, KAWASAKI Hitomi has started to serve as a navigator of a bonsai magazine since she was a twelfth grader. Subsequently, she has studied bonsai all by herself until 2002, when she started to preside over Gendai Bonsai (Modern Bonsai), playing an active part in commentary and curating of bonsai both at home and abroad.
Between 2014 and 2015, by winning the scholarship offered by Edward C Johnson fund ( or fidelity securities), KAWASAKI Hitomi studied the techniques, philosophies, and administrations of international gardening as a member of Long Wood Garden and National Trust (respectively in the United States and the U.K.), serving her apprenticeship in "Hidcote Manoer Garden", "Royal Botanic Gardens, Kew", and "Sissinghurst Castle Garden".