Profile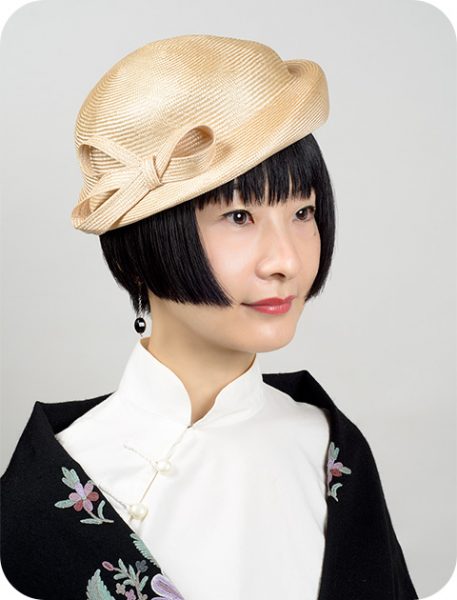 盆栽研究家
川﨑 仁美
かわさき ひとみ
1980年京都生まれ。高校3年生から盆栽雑誌のナビゲーターを務める。その後独学し、2002年より「現代盆栽」を主宰。
「日本盆栽-小さな巨木」をキーワードに、国内外で盆栽の解説・キュレーションを行う。
盆栽の歴史や作られている土地(植生・風習)のフィールドワークを通して、これからの盆栽のあり方について研究している。
2009年より『日本盆栽大観展』(京都市勧業館/11月)の広報・解説ツアーを担当。
10年間のフィールドワークを経て京都工芸繊維大学大学院に入学、2012年修士課程修了(工学修士)。2013年学芸員資格取得。2017年後期博士課程単位取得満期退学。
2014-2015年、米国 エドワード・C・ジョンソン財団(フィデリティ証券)の奨学金を得てアメリカ、イギリスに園藝留学。各国の園藝技術・思想・運営を学ぶ。
Googleの美術工芸アーカイヴ「Google Cultural Institute」盆栽項の監修&執筆(2016)、「二条城 盆栽展−京彩」京都盆栽大使(2017)、京都造形芸術大学非常勤講師(2017-2018)、『京都新聞』コラム「現代のことば」隔月連載(2018−2020)、北野天満宮「曲水の宴」第一歌人(2020)。
文化庁 文化創造アナリスト(2021−)、2024年著書を刊行予定。
◯2022.6.3 - 8.21『BRAIAN ENO AMBIENT KYOTO』企画・制作/ 文化ディレクション https://ambientkyoto.com
奨学金

Edward C. Johnson Fund (Fidelity) 米国 2014

留学

アメリカ「ロングウッド・ガーデン」、イギリスではナショナル・トラストに所属し、「ヒドコート・マナー・ガーデン」、「キュー王立植物園」、「シシングハースト・カースル・ガーデン」で研修。
LONGWOOD GARDENS: http://longwoodgardens.org/
The National Trust: http://www.nationaltrust.org.uk/
Hidcote Manoer Garden: http://www.nationaltrust.org.uk/hidcote/
Royal Botanic Gardens, Kew: http://www.kew.org/
Sissinghurst Castle Garden: http://www.nationaltrust.org.uk/sissinghurst-castle-garden/
Hitomi Kawasaki (BONSAI Researcher/Curator)

Born in 1980 in Kyoto, Hitomi has worked as a navigator for a bonsai magazine since she was a senior in high school. She later became a self-taught bonsai researcher, and has been working as "Gendai Bonsai" since 2002.
Hitomi specializes in lecturing and curating bonsai in both Japan and abroad with the keyword "Japanese Bonsai - Small Big Trees".
Since 2009, she has been in charge of publicity and interpretive tours for the "Taikan Exhibition of Japanese Bonsai" (Kyoto International Exhibition Hall /November).
After 10 years of fieldwork, she entered the graduate school of Kyoto Institute of Technology and completed her master's degree in 2012 (Master of Engineering); she received her curatorial license in 2013; completed her doctoral credits in 2017; and received her doctoral degree in 2015.
In 2014-2015, she received a scholarship from the Edward C. Johnson Foundation (Fidelity Securities) to study in the United States and the United Kingdom. Studied the techniques, philosophies, and management of the art of the garden in each country she visited.
Hitomi also supervised and wrote the bonsai section of the Google Cultural Institute, Google's arts and crafts archive (2016).
Kyoto Bonsai Ambassador for "Nijo Castle Bonsai Exhibition" (2017).
Part-time lecturer at Kyoto University of Art (2017-2018).
Bimonthly column in "Kyoto Newspaper," "Contemporary Words" (2018-2020).
First poet of "Kyokusui no En" at Kitano Tenmangu Shrine (2020).
Technical examiner and cultural creation analyst for the Agency for Cultural Affairs (2021-). She book is scheduled to be published in 2023.

◯2022.6.3 - 8.21 "BRAIAN ENO AMBIENT KYOTO" https://ambientkyoto.com
Planning and Production/Cultural Direction

Scholarship:Edward C. Johnson Fund (Fidelity), USA 2014 

Studying abroad: "Longwood Gardens" in the U.S. and at "Hidcote Manor Garden", "Royal Botanic Gardens, Kew", and "Sissinghurst Carsele Garden" in the U.K. with the National Trust.